From Trance to Transformation:
SUMMER of YES!
June 6th - August 22nd
​(with an option for an in-person retreat in Kennebunk Maine in late August for the first 13 women)
From the time we were little girls we have been conditioned to deprive ourselves by putting everyone else first. We were taught to deny ourselves rest, pleasure, and so much more.
Disrupt the trance of unworthiness & become​
full of yourself!
​​
​Join Libby Bunten, & Monica Rodgers and experience the magic of being fully re-sourced. Tap into your birthright, and re-imagine your life through the tools, teachings & practices of embodied feminine leadership + sisterhood.
​
Are you ready to join the circle? ​
​
(This link is to schedule a chat & answer a few questions about YOU!)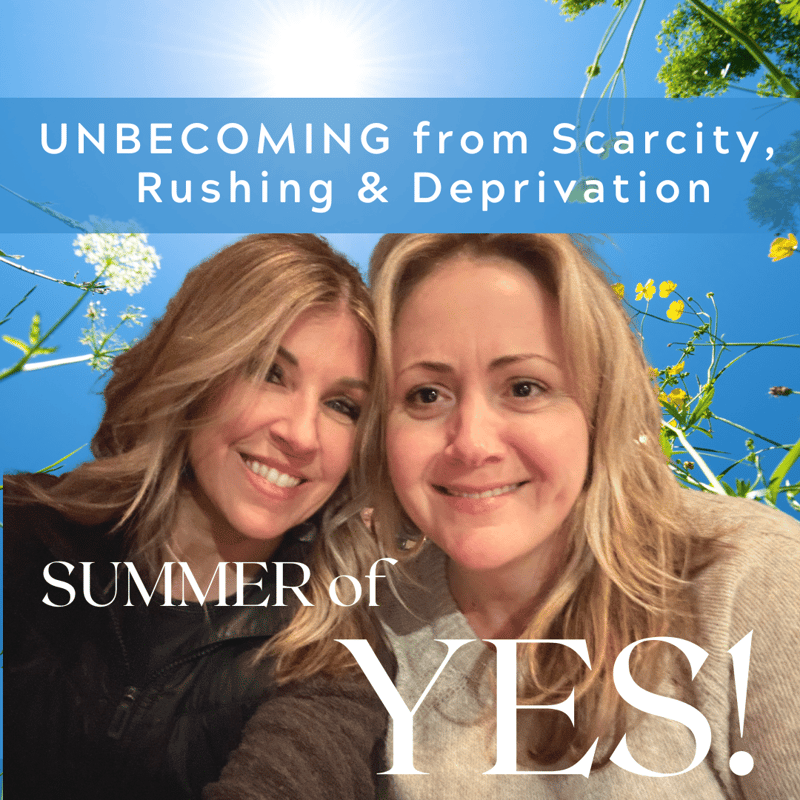 ​
This is an online intimate group coaching experience that will help you to:
Tell your truth and stop apologizing.

Create from a space of rest and renewal.

Release shame and turn up your confidence.

Reclaim deep connection with yourself and other women.

Honor yourself through the art of pleasure & receiving.

Embody the teachings, tools, and practices of revelatory feminine leadership + Sisterhood.

And so much more!
​
Whether you desire major positive shifts in your business, life, or beyond - this incredible program will guide you to step into your brightest light and reveal the magic that's been hiding in plain sight.
​
Expose the bullshit rules that hold women hostage while dissolving layers of toxic social conditioning to explore, develop,
and remember your authentic self.
Prepare to be amazed.
What gets revealed, gets healed.
​
​
Testimonials:
"Unbecoming created space which allowed me to support and nourish the parts of me I had cast aside for so long. I've begun dropping limiting beliefs I've had about myself for years. The circle of Sisterhood is powerful, raw, wild, and made of love!"
- Trish B.
"Embarking on the journey of unbecoming has transformed my life. I have grown immensely in so many ways - in my business leadership, in my relationships with my husband, children, and friends, and in my efforts to build community Living my truth and knowing how to follow my intuition have led me to live with joy and pleasure!"
- Kristen H.
​
Co-facilitated with Libby Bunten & Monica Rodgers